Father's Day Gift Ideas - 2021
Father's Day gift ideas from Radians
to keep outdoor adventure-seekers safe
Father's Day is around the corner. Have you considered outfitting your dad with safety gear for his future outdoor adventures? Whether he enjoys shooting at ranges, tackling the big one in the water, or hunting in cold conditions, these Radians® safety products will please and protect your dad.
If you're not a procrastinator and have already purchased your Father's Day gift, the products below make great holiday and birthday gifts too. Who knows, you may attain favorite-child status when you give any of the gifts below!
Give the gift that protects hearing when shooting or hunting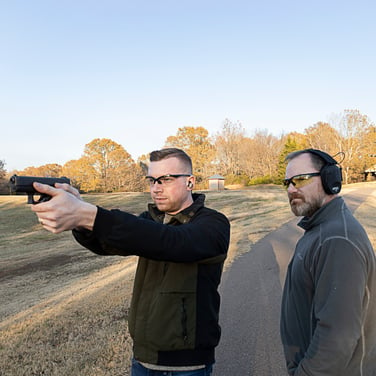 Protect your dad's hearing with Radians' new Vertex™ rechargeable electronic earmuff, which compresses loud noises like gunshots into a lower volume (MSRP $ 59.99). The circuitry allows 5X sound amplification of voices and other low-level environmental sounds, enabling conversation and better directional pinpointing when listening for wildlife. The dual omnidirectional microphones help determine the direction of the sound, and both mics are recessed to reduce frustrating wind noise.
Many electronic earmuffs are powered by AAA or lithium batteries. However, Vertex is equipped with a high-quality rechargeable lithium-ion (Li-ion) battery that lasts eight hours between charges when used nonstop. The long charge is a perk when hunting because electrical outlets aren't usually available in the deep woods.
The VERTEX line also includes the VERTEX Nano Wireless Earbuds with dual-mode sound compression (MSRP $119.99).
Give the gift that protects vision and helps cut the glare to better spot fish in the water
If your dad enjoys fishing, he needs a good pair of polarized safety glasses like the Crossfire® Fortitude™ by Radians. These stylish polarized eyewear cut glare, allowing him to track fish and other objects more easily below the surface. This impact-resistant ANSI Z87.1 rated eyewear is available in HD Brown Polarized lenses (MSRP $59.99), which are a good high-contrast lens to better define color in flats, beds, and shallow water, and they're not so dark that they can't transition between sunny and cloudy weather. The brown lens color is very popular among fishermen because of its versatility, and the high-definition lens provides sharper vision. Fortitude also features a soft rubber nosepiece and dual-molded rubberized sport temples for all-day comfort.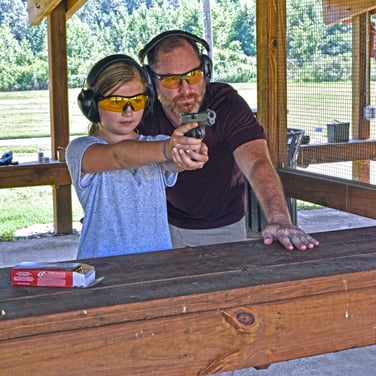 If you're looking for eyewear under $25.00, you may want to consider the Crossfire Doubleshot™ (MSRP $19.99). Doubleshot is engineered with XTRACLEAR™ lenses for enhanced clarity and boasts an anti-reflective and anti-fog coating that your dad will appreciate, especially when it is humid or foggy.
It even has anti-fog vents and a patented adjustable wire core nosepiece for a custom and comfortable fit. It's available in several lens choices, including Smoke, Vermillion, Clear, and Amber. If your dad enjoys fishing or hunting at dawn, dusk, or on overcast days, amber lenses help reduce blue light and will brighten his environment.
Give the gift that lets your dad control his comfort when it's uncomfortably cold outside
To keep dad smiling when hunting in cold or extreme conditions, the DEWALT® Realtree XTRA® camouflage heated jacket (MSRP $308.00) or vest (MSRP $249.99) provides hours of warmth and comfort. Battery-powered and constructed with heavy-duty materials, both products feature a wind-resistant outer shell, three heat zones, and a USB charging port for charging portable electronics, like cell phones and tablets. DEWALT heated jackets are equipped with an LED Controller that provides three temperature settings of low, medium, and high. This feature allows your dad to control the amount of heat he receives, which is important when weather conditions change or when activity levels increase or decrease.
In addition to hunting, DEWALT heated gear is great for lots of cold outdoor activities, including football games, four-wheeling, sledding, or just wearing around town.
Subscribe & Never Miss a Post