CUSTOM IMPRINT
& EMBROIDERY
Make your safety gear do double duty by choosing
custom imprinted PPE from Radians.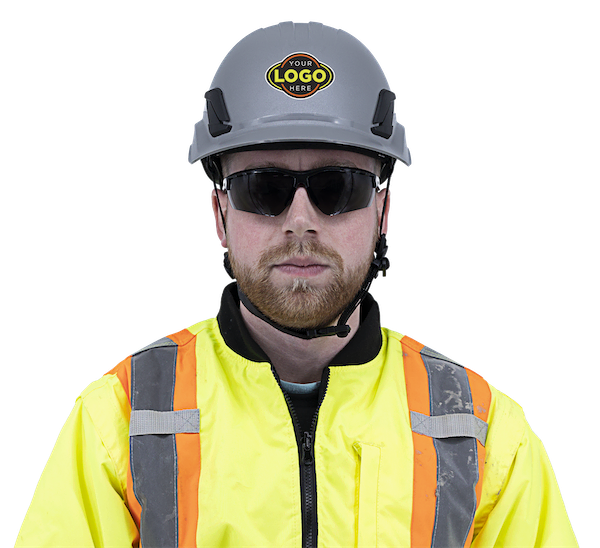 Promote. Protect. Perform.
You know PPE protects, but did you know it can also promote your company name, logo, brands, and message? Make your PPE do double duty by promoting your brand on hi-vis vests, hard hats, eyewear, and more. Radians' comprehensive Custom Imprinting Program can turn jobsite PPE into a walking billboard to advertise your company, and do it quickly! Get your custom imprinted PPE solutions in a flash, with turnaround times as fast as 5 business days!
If you're in the ad specialty industry, don't limit logoed gear to traditional promotional items, such as cups, calendars, keychains, and pens. Instead, push the boundaries with custom Radians PPE that promotes a brand, protects your people, and performs on the harshest jobsites.
Embroidery
Vests
Jackets
Masks
Screen Printing
Vests
Jackets
Rainwear
T-Shirts
Cooling Towels
Face Masks
Pad Printing
Hard Hats
Eyewear
Earmuffs
Heat Transfer
Vests
Jackets
T-Shirts
Watch this video to see a sample of our capabilities.
Monochrome? Nah.
CHOOSE UP TO...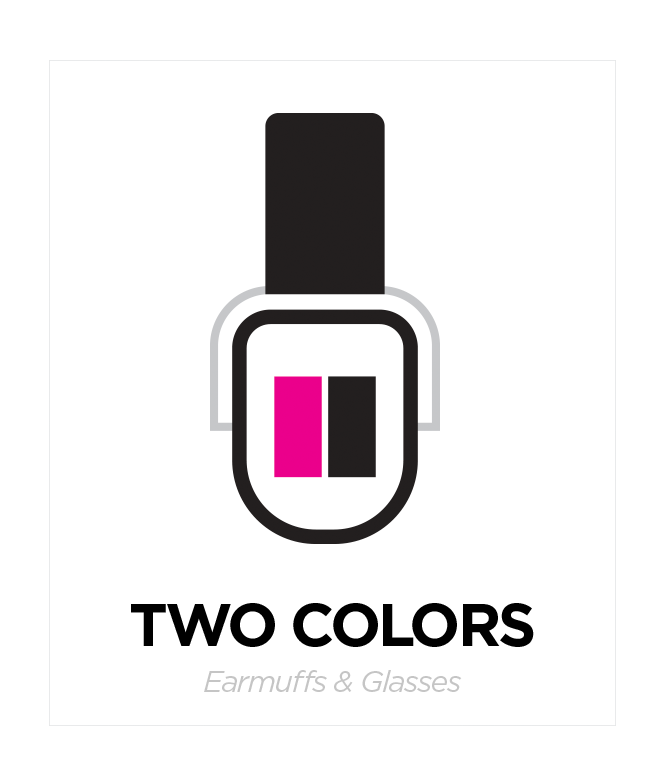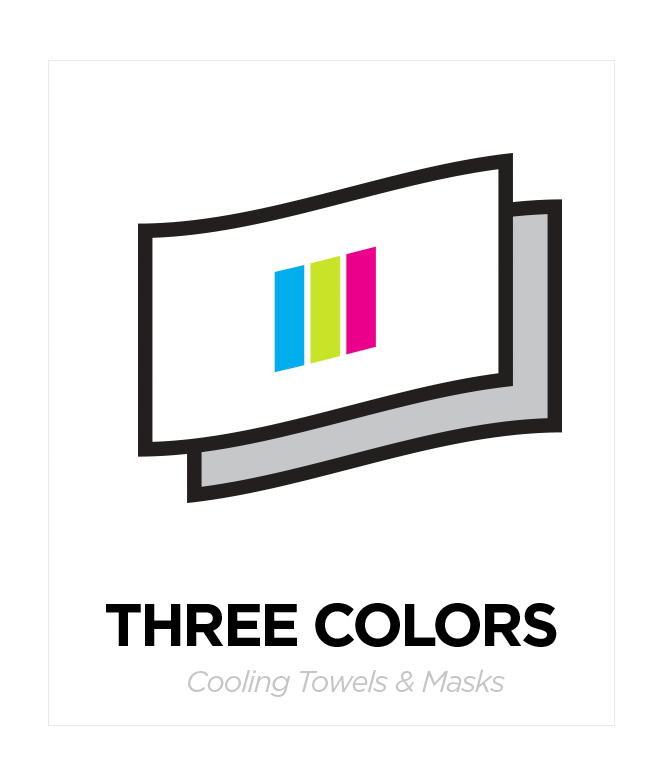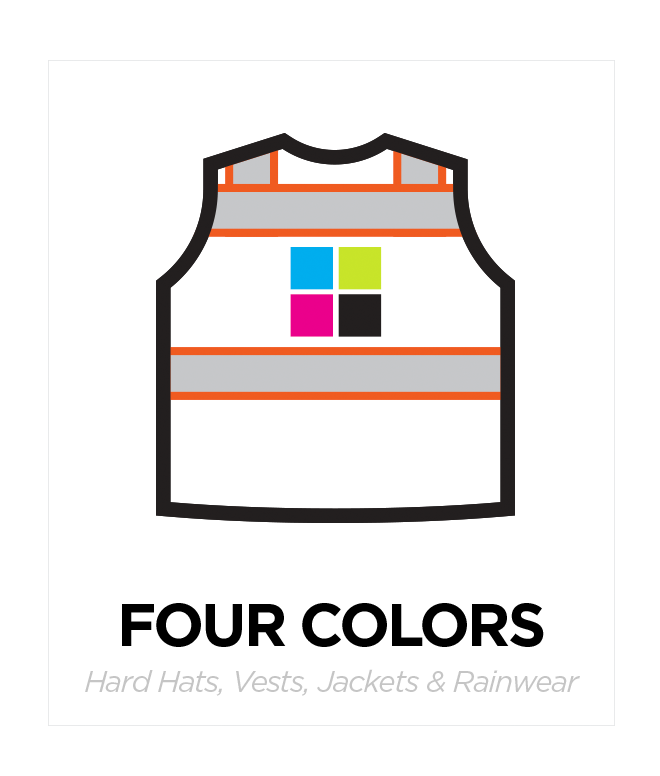 Do you want a
CUSTOM COLOR?
Keep your branding consistent! Let our team help you pick out the perfect Pantone coated color for your business.
Screen Print & Embroidery
Pantone
Stock Yellow 102 C
Pantone
Stock Orange 1655 C
Pantone
Stock Red 186 C
Pantone
Stock Maroon 504 C
Pantone
Stock Burgundy 216 C
Pantone
Stock Navy Blue 281 C
Pantone
Stock Reflex Blue
Pantone
Stock Light Royal 2728 C
Pantone
Stock Process Blue
Pantone
Stock Light Blue 299 C
Pantone
Stock Green 350 C
Pantone
Stock Gold 871 U
Pantone
Stock Black
Pantone
Stock Gray 429 C
Pantone
Stock Silver
Pantone
Stock White
Pantone
Stock Yellow 102C
Pantone
Stock Hot Yellow 137 C
Pantone
Stock Orange 165 C
Pantone
Stock Red 186 C
Pantone
Stock Red 193 C
Pantone
Stock Maroon 194 C
Pantone
Stock Dark Brown 4695 C
Pantone
Stock Light Blue 299 C
Pantone
Stock Blue 301 C
Pantone
Stock Dark Blue 289 C
Pantone
Stock Violet 2755 C
Pantone
Stock Green 348 C
Pantone
Stock Pine Green 350 C
Pantone
Stock Gold 874 U
Pantone
Stock Brown 462 C
Pantone
Stock Black
Pantone
Stock Cool Gray 11 C
Pantone
Stock Cool Gray 110 C
Pantone
Stock Cool Gray 9 C
Pantone
Stock Cool Gray 8 C
Pantone
Stock Cool Gray 7 C
Pantone
Stock Cool Gray 6 C
Pantone
Stock Cool Gray 4 C
Pantone
Stock Cool Gray 2 C
Pantone
Stock Cool Gray 1 C
Pantone
Stock White
If logo requires a color that is not one of the stock inks listed, a Pantone® color number should be provided (if no PMS number given, the closest color will be determined) and a color match fee will be required. A layer of white will be added under the custom color for screen printed logos to ensure a good match. Exact color matching is not guaranteed due to printing on plastic or colored fabric.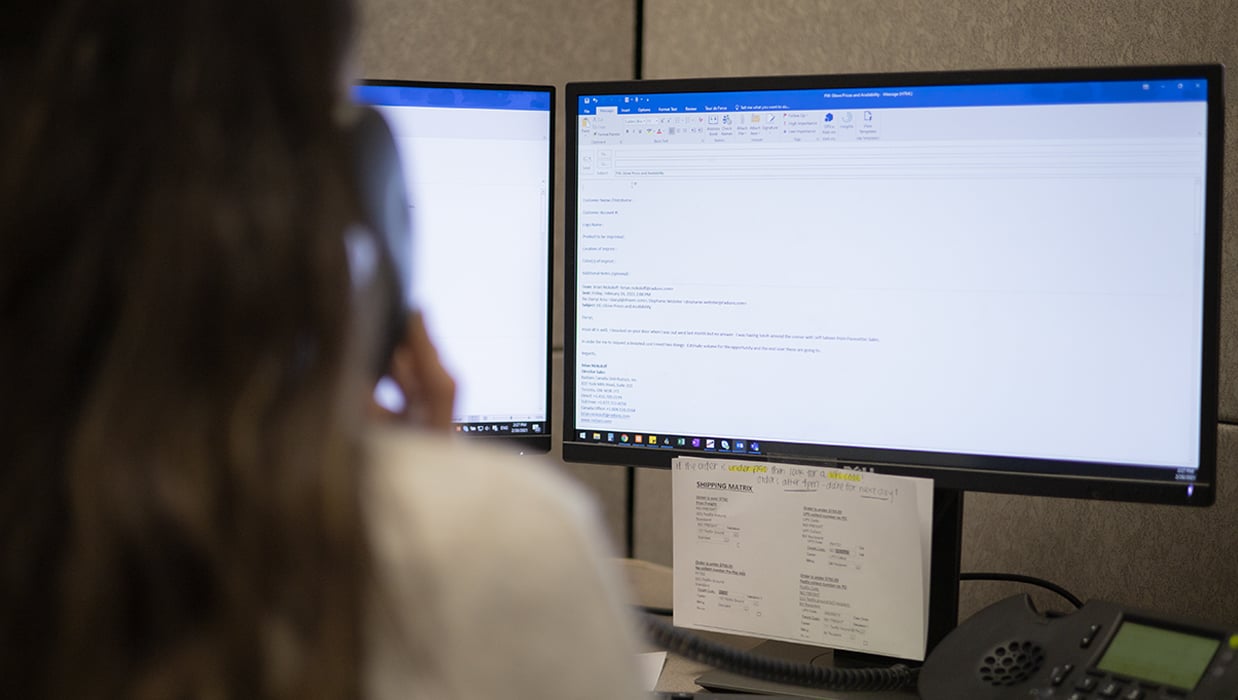 Submit proof request
Contact your Radians sales representative via phone or email to get a custom imprinting proof request started.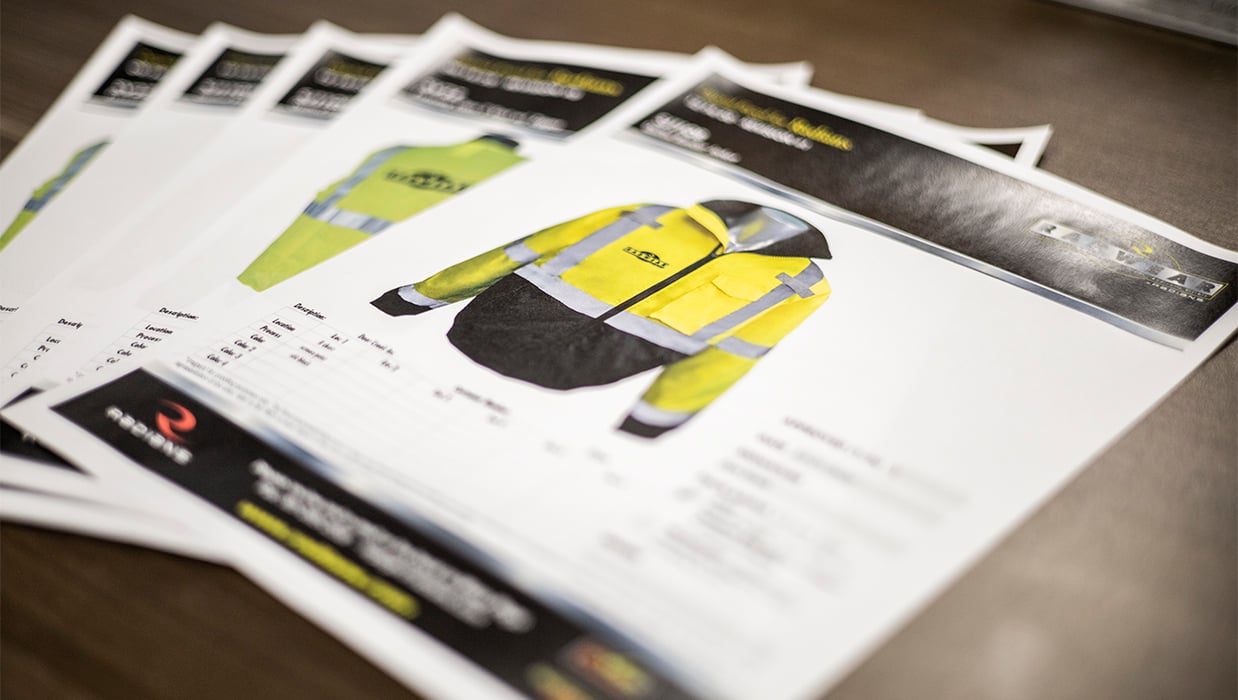 Approve your proof
We'll provide a mockup of your product for your approval. We won't move forward until your vision is fulfilled.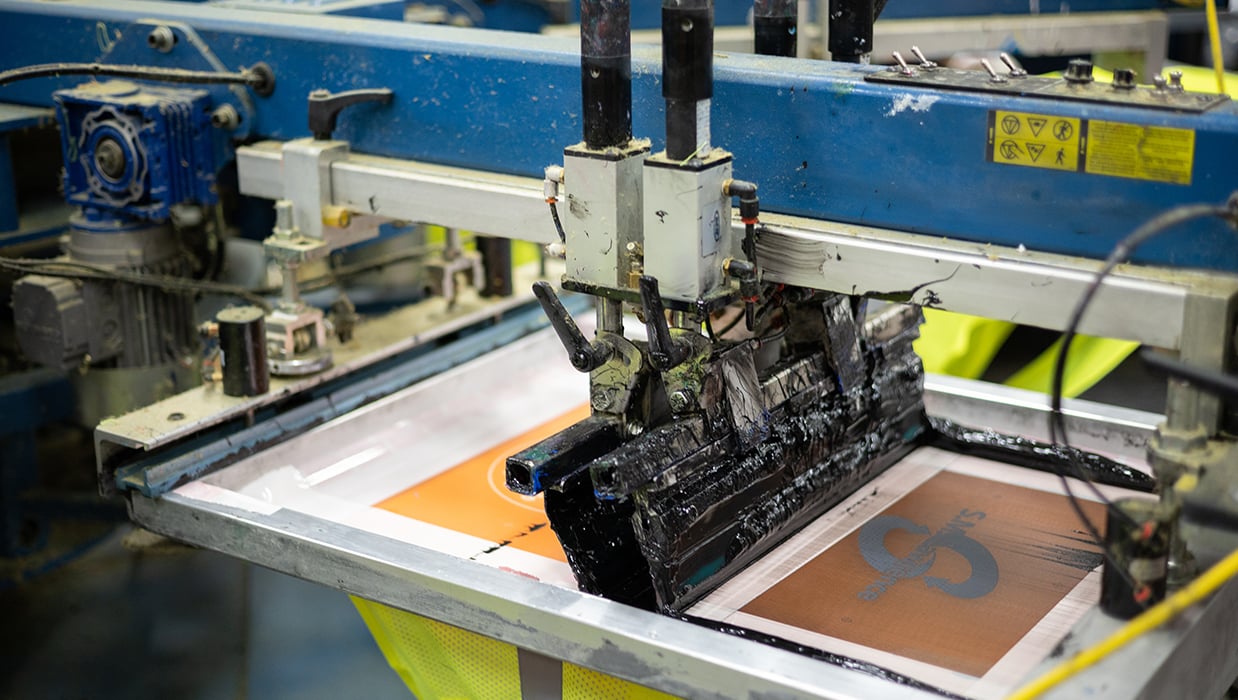 Off to production
Once approved, we'll get to work! We'll pick, print, package, and ship your order. Would you like to drop ship your order? Just ask!
Vector
File Types: .eps, .ai
The preferred file type. These files use mathematic equations and geometric primitives (points, lines, and shapes) to create art that is clean and can be scaled without loss of fidelity.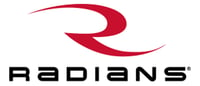 Hi-Res Raster
File Types: .jpg, .tiff
These files are often usable if over 300 dpi (dots per inch), but not preferred. They use bitmaps, or a grid of pixels, to compose an image. They will lose fidelity when scaled.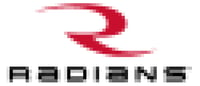 Low-Res Raster
File Types: .png, .doc, .bmp, .ppt
These files are often under 300 dpi and are not usable. However, we can help! Our in-house design team can redraw your logo to meet the required quality guidelines!
Seven Key

Benefits

of imprinting with radians
In-house production

We decorate in-house to ensure a quality product without unwanted surprises.

On-Site Designers

Our in-house graphic designers expertly re-create your artwork for a professional result.

Economical Ordering

Low minimums and low prices mean increased profit margins for you.

Fast Turn-around

Your order is ready to ship in 5 to 7 business days allowing you to fulfill last minute, rush orders.

Free Freight

Free freight at $1,250 means you save on shipping expenses.

Drop Shipping

We drop ship to your customer, which frees up your time to take care of other critical activities.

Friendly Support

We're easy to work with and we want to please you and make you happy.