BRANDS
Because we believe style and comfort facilitate workplace compliance, Radians has partnered with leading brands, including DEWALT, Black & Decker, Crossfire, Vision Aid, Neese and Bellingham Glove to provide our customers with safety gear that is stylish, functional, and comfortable while meeting important ANSI standards. We understand that if end-users wear it well, they tend to stay well.

Bellingham Glove by Radians is a manufacturer of high quality gloves designed for industry, hardware, home, and garden.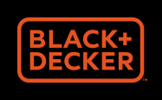 For over 100 years, DIYers have relied on the tools and protective gear to get the important jobs handled around their homes.
When the weather turns cold, the pros rely on Radians Nordic Blaze warming gear to keep their teams warm and safe on the job.
AFFILIATIONS & PARTNERSHIPS
To keep up with rapidly changing safety standards, industry regulations, and new market trends, Radians is a member of several professional associations. Our professional affiliations allow us to network with other industry professionals and exchange valuable information, best business practices, and news with each other.